* Are you looking to be a part of something significant and meaningful to benefit yourself and others?
* Are you seeking work in a community that supports your values and encourages personal growth and self-discovery?
Look no further! Ratna Ling Retreat Center is located in the redwood coastal hills of Sonoma County in Northern California and may be the perfect match for you. Live and thrive in a truly unique environment where personal inquiry, cooperation and spiritual exploration are supported and encouraged. Enjoy rewarding work and a healthy lifestyle in a country environment while participating in an integrated program of learning.
Ratna Ling (Tibetan for "Jewel Place") is a non-profit retreat center and intentional community grounded in Tibetan Buddhist tradition. Supported by a spiritual community of like-minded people dedicated to service to humanity, this year-round residential work-study opportunity allows your skills and enthusiasm to flourish.
We are seeking people who have a sincere interest in exploring work as a path to inner freedom. Our weekly schedule is rigorous (6 days a week) and rewarding! Visit www.ratnalingworkstudy.com for details, photos, application, and everything you need to know about living and working at Ratna Ling Retreat Center.
Minimum commitment is 6 months. No religious affiliation required. Minimum age is 23 years old. Couples are welcome to apply.
Contact us! Phone: (707) 847-3777 ext: 115 E-Mail: volunteer@ratnaling.org
Job Type:  Retreat Center
Location: Cazadero, California, USA
Salary: Housing, delicious vegetarian meals, classes and meditation, monthly living allowance of $150
Season: Year round
Learn More At: ratnalingworkstudy.com
Looking for community that supports your personal growth?
Odiyan is a 1,000 acre spiritual and ecological sanctuary in Northern California offering hands-on work and skill training in a challenging volunteer work retreat program where work is the vehicle for your inner development.
Work outdoors, attend classes in yoga and basic Buddhist principles, cook and eat homegrown vegetarian food. Revel in natural and sacred beauty, fresh air and clean water while you contribute to preserving enlightened knowledge for the benefit of all humanity.
You receive:
Housing
Vegetarian meals
Classes and meditation
Monthly living allowance – $150 per month
You give your energy to:
Organic gardening
Vegetarian cooking
Construction
Landscaping
Sacred art production
and much more!
We are currently seeking individuals aged 25-50 who are physically competent and able to handle tools, small machinery and manual labor on a daily basis.
We appreciate those who additionally have vegetarian cooking, computer, writing or artistic skills. You will be engaging gardening, farming, landscaping, construction, concrete, masonry and foundry work, and repairs of every kind. Also sacred art projects such as bronze statuary and stupa construction, working with and/or producing sacred symbols using various medium such as wood, precious metals, glass, fabric, masonry and concrete.
Although Odiyan has its foundations in Tibetan Buddhism, no religious affiliation is required to join our team.
Minimum six month commitment. Couples are welcome. We cannot accept children or pets.
Odiyan is a non-profit all- volunteer Retreat Center since 1975, located 100 miles north of San Francisco.
Job Type:  Work-Exchange, Retreat Center
Location: Cazadero, California
Salary:  Housing, vegetarian meals, living allowance $150 per month
Season: Year Round
Learn More/ Apply At: www.volunteer.odiyan.org

PachaMama is an oasis of an alternative lifestyle. It's a place to dive into a transformative spiritual voyage, rejuvenate the body, connect with nature and celebrate life. The community is located on the Pacific coast of Costa Rica in a forested valley. PachaMama was founded 13 years ago by Tyohar and fellow travelers who responded to the invitation to manifest together a commune that embraces a new way of life. Ever since it was founded, the oasis became a gathering place for people from all over the world, creating a colorful and unique energy field.
The land size is 500 acre, (2,300,000 m²). In the past this land was used as a cattle farm, without electricity, water system, roads or any living space.
There are plans to allow the village to grow continuously as more spiritual seekers, individuals or families, hear the call and want to enjoy the experience of PachaMama on a more permanent basis by putting down their roots here. The PachaMama experience is a profound journey into the depth of one's being. It is designed to challenge and to embrace. It dares one to experience the depth of life in its totality, be it laughter or tears, the liveliness of togetherness or the silence of aloneness. It is a Temple of Transformation.
The Work Exchange Program (WE) is an opportunity to experience PachaMama and become an integral part of the community through service. It allows the participants of the program to cover a substantial part of the costs through working.
Job Type: Work Exchange/ Volunteer
Location: Costa Rica
Cost To Volunteer: Based on duration of commitment.
Season: Year Round
Learn More/ Apply At: Pacha Mama
ACE California currently has offices Santa Cruz and South Lake Tahoe. Volunteers will be placed in one of the two locations and travel to various project locations throughout their term, based on where the community need is highest. Conservation volunteers will be given accommodation at one of ACE's houses in Santa Cruz, CA or South Lake Tahoe, CA where they will return for most of their off days when not working in the field. Extended living in the outdoors should be expected and desired, as some projects require a more intensive backcountry commitment.
American Conservation Experience (ACE) is a non-profit conservation corps offering unpaid, team-based, entry level crew member opportunities for both American and International citizens ages 18-40 to take part in challenging outdoor projects in many of the most beautiful National Parks, National Forests and wilderness areas in the western United States.
ACE is dedicated to providing professional development and service learning opportunities for emerging land managers, environmental stewards, and conservation-minded crew members in culturally diverse and naturally inspiring settings. ACE members embody an ethic of environmental stewardship, learn practical conservation skills, and explore career options while accomplishing vital conservation projects in many of America's most spectacular open spaces. Potential applicants interested in meeting people from different U.S. states and countries while improving many of the most beautiful areas in the American West are strongly encouraged to apply!
ACE conservation corps members participate in small teams while working and camping for an average of 8 days at a time on direct service projects for the National Forest Service, National Park Service and other land management agencies. Typical projects include sustainable trail construction and maintenance, non-native species removal, fence construction, erosion control, and wilderness restoration. Conservation crew members contribute their positive energy and enthusiasm to a safe and professional outdoor atmosphere while making a positive impact to the surrounding landscapes and communities.
Essential Functions:
• Following verbal and written instructions from all ACE staff and project partners.
• Demonstrating respect towards all ACE members and wilderness regulations/policies.
• Following strict safety guidelines, including the responsible use of personal protective gear, and insuring that all tools, equipment, vehicles and other co-workers are working safely in all conditions.
• Working as a part of a team while maintaining a professional demeanor and good communication.
• Desire and ability to work outdoors and hike long distances, at times in inclement weather and terrain. Willingness to perform frequent and continuous physical activity such as bending, lifting, and carrying heavy weights.
• Willing and able to spend up to four consecutive weeks in the backcountry or at least one month away South Lake Tahoe or Santa Cruz.
• Ability to work hard with a positive mental attitude.
• Capacity to take care of oneself during challenging work days by monitoring personal hydration, energy levels, and safety procedures.
• Abiding by all ACE rules including the zero tolerance policy of alcohol consumption/possession on all ACE projects and properties.
Remuneration/Benefits:
• Complimentary housing in South Lake Tahoe or Santa Cruz during off-days.
• All meals and individual tents during project days.
• Free transportation to and from project locations.
• Opportunity to advance within the organization and obtain an AmeriCorps or Staff position.
• Practical, hands-on experience that will enhance resume/leadership building.
• Networking opportunities with projects partners (USFS, NPS, etc.).
• Job skills training, career development, and service learning opportunities.
• Unique experience that allows plenty of time for members to explore the American West with fellow outdoor enthusiasts from a wide range of backgrounds.
Qualifications:
• Proof of health insurance
• Strong work ethic, positive attitude, and an interest/background in conservation.
• A 12 week commitment is recommended
2015: MARCH 7, APRIL 4, and beyond are open registration dates!
http://usaconservation.org/volunteers/volunteer%20registration.html
Job Type:  Conservation Volunteer
Location: California
Cost to Volunteer:  no cost, housing and meals on project days included, travel to projects included
Season: Spring, Summer, Fall
Facebook: ACE
Learn More At: American Conservation Experience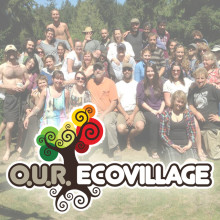 Are you looking for an chance to be an active part of the rich and rewarding summer at OUR Ecovillage this year? Spend quality time in the full immersion learning environment of one of North America's premiere sustainable living demonstration sites and get a chance to work hard, learn essential "soft"-skills for community building in practice and build relationships with the unique group of people stewarding the land. You will also be in daily contact with the thousands of people coming through to visit, learn, celebrate or support this project – a chance to make connections that will last for the rest of your life.
This is an opportunity to grow, serve, learn and share. All volunteers cover their site and food costs.
Site and hospitality support – full time starting as soon as possible till late summer or fall: hosting, welcoming, set-up and take down connected to the many events, courses and guesthouse, supporting the Site and Events Coordination Team.
Volunteer Coordination – this is a long-term, part-time role.
Tech support – long-term, part-time role. computers (hardware, network, etc), phone systems, other skills you might have?
Food services – for the big events as needed, or ongoing for a fixed number of hours per week. OUR kitchen serves thousands per year – mostly organic, lots from our garden, a great chance to make the intimate connection from the land to the table. Work hard with an inspiring and motivated group.
Bookkeeping/accounting support: Do you know Quickbooks inside out and have a regular amount of time to dedicate to data entry?
To begin the volunteer process, we request that you complete and submit a Volunteer Agreement.
Job Type:  Work exchange
Location: Shawnigan Lake, British Columbia
Cost to Volunteer: Year round
Facebook: O.U.R. Ecovillage
Learn More At: O.U.R. Ecovillage
Join our community! We welcome full-time residential or day-only volunteers wishing to support the activities PPI focuses on – spiritual development, caring for the land, and creating a beautiful retreat space for oneself and the community at large.
Our volunteers come from all walks of life. Together with the full-time residential volunteer staff, you can focus on personal growth and awareness in a supportive community while experiencing the joy of serving others and nurturing the environment.
Work may include gardening (landscaping and organic vegetables gardening),, cooking assistance and general kitchen support, cleaning and construction. This assistance is in the context of the Institute's general operations and also its provision of services to community groups renting the facility. A volunteer's specialist skills are always welcomed when applicable. The Institute is committed to using low- or no-chemical products throughout the property.
We welcome applicants from all backgrounds, regardless of race, age, education, religion and sexual orientation, and are looking for volunteers with:
a commitment to community life
an interest in supporting the center as a place of retreat for themselves and others
concern for the environment and interest in land stewardship
the ability to work with clear direction alone or as part of a team
the ability to communicate clearly with others
a responsible attitude towards handling their workload
willingness to carry out tasks to the best of their ability and able to work flexible hours on occasion (eg during big events)
good physical health and stamina
There are many beautiful places to hike around the property and we are located 20 minutes from the stunning Sonoma coastline and the Russian River resorts. Just over an hour away are the towns of Santa Rosa and Sebastopol which offer a full range of cultural activities from traditional to alternative.
Spiritual instruction and support are available from the lama-in-residence Tibetan Buddhist master Jigme Rinpoche, and volunteers are welcome to join in the group daily practice and make use of the center's shrine-room and library. They can attend the center's Buddhist events free of charge.
The center maintains an organic vegetable garden which operates along principles of permaculture as much as possible and twice a year PPI hosts Earth Activist Training courses under the direction of Starhawk and other eco/spiritual leaders.
Job Type:  Work exchange
Location: Cazadero, California, USA
Cost to Volunteer:  Room and board are offered in exchange for an agreed number of work-hours per week. Accommodations are single or shared clean, carpeted rooms with adjacent bathroom facilities.
Season: Year round
Learn More At: http://padmapeace.org/volunteeropps.php

Are you at a transition point in your life? Do you want to explore who you really are and where you're going? Whether you are recently retired, just finishing college, or taking a break from your current work, our work-study program may be just what you need. It will allow you to slow down, take stock, explore new directions, engage in creative and meaningful work, and be part of a value-based, supportive community.
Work-study participants work 33 hours a week in exchange for room, board and the opportunity to attend many of the conferences. The sabbatical can last from six weeks to a year, anytime from Labor Day until late June. (If you aren't able to participate for the full six weeks or are available only in the summer, we also have a volunteer program.) Work is arranged by matching Rowe's needs with your skills and preferences and may include housekeeping, maintaining our buildings and grounds, office work, and more. We also offer a cooking internship.
The study portion of the program is self-directed. It includes personal study, group work, attendance at conferences, and the experience of living in community. Work-study interns live in community with each other and in a more loosely knit community with the rest of our staff. Living, working, and playing with the same group of people isn't always easy. Communication skills, conflict resolution and relationship issues are part of our normal life. Life here is full of complexities, challenges, laughter and joy.
As a Camp & Conference Center, the community at Rowe has developed around the work that reflects our vision. This is different than many intentional communities where work serves the intention of living together. Rowe C&CC balances a respect for the integrity and freedom of each person with the needs of the community and the organization. We are dedicated to fostering a new society that can nurture the best in each of us, reward idealism and caring and expand hope and vision. Being in the program is a way of offering your service to create a more loving world. It is a generous act, and we thank you for your interest.
Job Type:  Work exchange
Location: Rowe, Massachusetts, USA
Cost to Volunteer:  33 hours of work per week in exchange for room and board
Season: Year round
Facebook: Rowe
Learn More At: http://www.rowecenter.org/pages.php?name=Workstudy
According to a long tradition dating back to the Great Zen Master Pai Chang, famous for teaching "A day without work is a day without food," simple manual work which does not require much prior knowledge or complex thinking is best to sustain a practicing mind. Therefore, Haeng Won Participants will be given work in the kitchen, such as assisting the cook with food preparation, in the garden, harvesting or weeding, and cleaning the buildings, such as the dormitory, storage or Buddha and Meditation Halls. These simple duties, along with the administrative tasks usually performed by Sunims, are the fundamentals of the daily running of a temple.
The schedule starts before dawn, at 3:00 in the morning, and ends at 9:00 in the
evening, when the lights go out. In between, there are 5 hours of formal practice including sitting, chanting and bowing and 5 hours of work spread throughout the day with some breaks in between. Generally, the schedule is rather structured. In order to reinforce a simple, practice-oriented spirit, the participants will rarely leave the monastery grounds. In temple training, the schedule is our first teacher because it simplifies life and limits the personal sphere of likes and dislikes –by just performing our duties for others, we learn to put down our opinions, let go of our habits and
cultivate a true freedom not dependent on situation.
Haeng Won Work-Study Program
* Haeng Won Work-Study Program has been developed to allow practitioners from all over the world to get in touch with the Korean monastic root of Zen Master Seung Sahn's teaching.
* Practitioners receive free room and board.
We are now accepting applications for 2014 fall Hae Jae,
2014 winter Kyol Che Retreat, and 2015 spring Hae Jae.
* Fall Hae Jae: Sep 1 ~ Dec 4, 2014
* Winter Kyol Jae : Dec 6, 2014 ~ Mar 5, 2015
* Spring Hae Jae : Mar 21, 2015 ~ May 30, 2015
Applicants are accepted for a minimum of 1 month and a maximum of 3 months.
Job Type:  Work exchange
Location: Chungnam Province, South Korea
Cost to Volunteer: Free room and board
Season: Fall, Winter, Spring
Facebook: https://www.facebook.com/musangsa?fref=ts

Learn More/ Apply At: http://www.musangsa.org/english/sub03/sub03_4.php

Anamaya Yoga Resort is truly an exotic place, built on a cliff edge and overlooking the most incredible ocean views. The resort is a few steps away from epic waterfalls, surrounded by rainforests, and located in one of the world's most beautiful tropical beach towns. "Anamaya" is Sanskrit for "good health" and that is our focus. Our unique retreat center offers gourmet organic food, yoga teacher training, several types of yoga classes and yoga retreats, a variety of luxurious spa services, and an array of uniquely designed retreat packages, workshops all in respect to the body, mind and spirit.
Are you looking for an internship somewhere exciting? Do you love yoga, the beach, rainforest, and tropical climate? Then Anamaya could be the place for you.
Anamaya is one of the most beautiful places in the world, and if you have the right skills, attitude, and super-friendly personality we're looking for, then you could live here onsite and be part of our team in this small paradise resort.
We have two internship positions available all year at Anamaya:
Chef/Food:
We need help in the kitchen, and to devise new recipes using the organic produce we're growing at our "Rancho Delicioso" organic farm nearby. Many of these veggies are exotic species and unfamiliar to most chefs. You may also be asked to fill in if one or our regular chefs is sick, or to help serve the guests. Our current multi-talented chef intern is a singer and plays guitar for the guests from time to time, and she also is writing blog articles describing our recipes and helping with the cookbook. The chef intern will also help with tasks such as making coconut milk or goat cheese, which generally our regular kitchen staff don't have time for.
Media:
The other position is what we call "Media" which can mean many things. We need help with our website, promotions, SEO, and many other parts of the business. Are you a great writer? Photographer? Would you like to make some promotional videos for Anamaya showcasing our yoga? Or perhaps a series of healthy food preparation videos with our kitchen staff? Maybe you are a great painter and could do a mural or wall detail on some of the rooms? What about websites… are you familiar with wordpress or graphic design and could help with that? Social media is also an option. We always need help with new posts to our Facebook, Instagram, and Pinterest profiles.
This position requires great creativity and skill. If this sounds like you, then contact us!
Job Type:  Work-Exchange, Retreat Center
Location: Montezuma, Puntarenas, Costa Rica
Cost to Volunteer:  $500 per month. You will receive room and board.
Season: Year round
Facebook: Anamaya on Facebook
Learn More/ Apply At: http://www.anamayaresort.com/staff/internships/
Work and live in the redwood coastal hills of Sonoma County, CA at beautiful Ratna Ling, a non-profit retreat center in the Tibetan Buddhist tradition in northern CA.  Be in a spiritual community of like-minded people dedicated to service to humanity through a wide variety of projects both local and global. This year-round residential work-study opportunity combines meaningful work with opportunities for self-growth.  Seeking those with a sincere interest and a strong work ethic.
If you would like to cook in a truly unique environment where personal inner inquiry, cooperation and spiritual values are supported, as well as participating in an integrated program of work and learning, this may be the place for you.
Job Type:  Work-Exchange, Retreat Center
Location: Cazadero, California, USA
Salary:  Room and board, free classes, $150 a month living allowance
Season: Year round
Learn More At: http://www.ratnalingworkstudy.com/
Apply At: volunteer@ratnaling.org
Eco Truly Park is a beautiful Peruvian Pacific coast ecological, artistic community founded on Vaisnava principles, strategically located on Chacra y Mar beach, a district of Aucallama, in the province of Huaral, one hour by bus or car (63 km) north of the capital city, Lima.
Volunteers are allowed to stay at Eco Truly for as long as they wish. To get the most out of their experience, we estimate interns will want to commit themselves to at least 4 hours/day. Volunteers of all ages and backgrounds are welcome to join us; the only requirement is that you are enthusiastic about working with our community. Our basic accommodations are separate shared rooms for men and women; if you would prefer a separate, individual room in our hostel, we can provide that service for a slight cost.
We have a number of workshops that you can take advantage of including yoga, art, and vedic philosophy. You are also more than welcome to help out in our kitchen, vegetarian restaurant or bakery (operational 2 days a week). If you are willing to get dirty, you are can work in our organic farm with our biodynamic agronomist who also imparts theoretical and practical classes on organic agriculture, preparation of humus, and composting. More than anything we hope that you make new friends, and have the experience of a lifetime.
The nearest town is only 15 minutes away by car and provides Internet (about 1 sol per hour) and international calling service. There are also some small shops closer where you can by most necessary items. We do have a machine for laundry as well as sinks (if you want to wash clothes the old fashioned way and conserve energy).
Job Type: Work Exchange/ Volunteer
Location: Huaral, Peru
Cost To Volunteer: $300 + 4 hours work per day in exchange for room & board
Season: Summer, Spring, Fall, Winter
Facebook: EcoTruly
Learn More/ Apply At: EcoTruly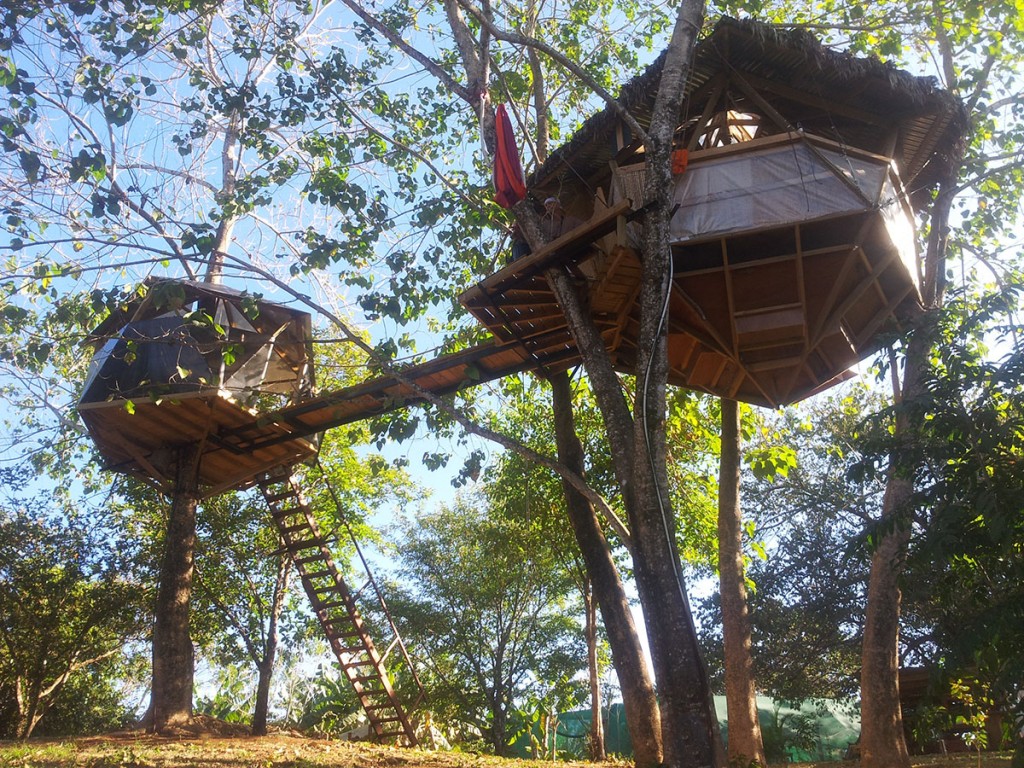 Rancho Delicioso is an eco village and organic farm that is rapidly becoming the heart of the Southern Nicoya Peninsula of Costa Rica, set between the beautiful and remote beach and surfing towns of Montezuma, Santa Teresa, and Mal Pais. This new eco-village, started only in 2012, is the first place to provide learning opportunities in organic farming, tropical permaculture, green building, and more. Operated by Anamaya Yoga Resort in Montezuma, its owners and volunteers are dedicated to healthy living, which includes having a lot of laughter and fun as the core of everyday life.
Are you looking to be a volunteer somewhere really interesting? Are you totally into dirt? Are you, like us, passionate about watching things sprout and grow? Do you want to help us make this world a better and healthier place? When someone tells you something is impossible, do you double your effort to prove them wrong? If you answered yes then we may have an opportunity for you to help out at our farm.
At Rancho Delicioso we are working constantly, experimenting with seeds and plants from around the globe, learning how to grow plants that haven't been grown here before. Currently we have over 120 different edible plants growing. We are searching the web for awesome plants and advice from green geniuses, so we can bring food gardening and small-scale farming to this area of Costa Rica that previously had almost nothing.
We also have two horses, two chihuahuas, nine goats, over 100 chickens, and one cat. We have four treehouses, a geodesic dome with an aerial silk, two large-scale plant sculptures, three tilapia fish ponds, two mandala herb gardens, hugelculture beds, a polyculture spiral, three orchards, a river, and a small adobe pizza oven. And we're just getting started!
There's a lot to do, but it's not all hard work… you will get to enjoy the jungle and beach as well, improve your Spanish skills, do some surfing, and hang out at Anamaya from time to time to do yoga and aerial silk, and enjoy our salt-water swimming pool.
If you're ready to commit to at least a month and become part of our family, then let us know.
Helpful skills: organic gardening knowledge, construction, painting (illustration/art), writing and internet research, spanish language, raw, vegan, vegetarian, or healthy cooking, dance, circus, and performance arts, making people smile and laugh.
Job Type: Work Exchange/ Volunteer
Location: Montezuma, Puntarenas, Costa Rica
Cost To Volunteer: $250-300/month and work in exchange for room & board
Season: Summer, Spring, Fall, Winter
Facebook: Rancho Delicioso
Learn More/ Apply At: Rancho Delicioso & Anamaya Resort
Now hiring for 2014!
The Organic Gardening Internship Program begins generally in late winter and is a position for someone who has already had some organic vegetable growing experience. Participants will become familiar with our the systems of planning, planting weeding watering and harvesting and distribution. Participants will learn to help process the harvest which includes freezing and canning, and fermentation style preservation. You will often cover when the head gardener is away. Physical stamina is needed. Participants also have willingness to work with guests and possible interns who are just learning about gardening and have the opportunity to step into a supervisor teaching role. Participants will learn how to cook with our various seasonal fruits and vegetables. Berry picking goes through the summer, with apple, pear, chestnut and native kiwi harvest picking up during autumn.
It is our experience and understanding that all nature beings, plants and animals, have an indwelling spiritual consciousness and that through the focused awareness of attunement and meditation we can communicate with them.  Our gardens are completely organic; we use no pesticides or chemicals of any type.
Job Type: Work exchange
Location: Shutesbury, Massachusetts
Cost to Volunteer: Work in exchange for room & board plus $200/month stipend based on experience
Season: Summer Fall Winter Spring
Learn More At: Sirius Community & Ecovillage
Mana is a prestigious retreat and conference centre situated in a scenic and lovely part of the Coromandel Peninsula in New Zealand. Mana offers a wide range of workshops and events in the areas of body-mind education, creative expression and spiritual exploration. Mana can accommodate up to 50 guests in comfortable modern rooms, and provides vegetarian and wholefood cuisine. Ingredients are mostly organic and often sourced from the beautiful Mana garden. Mana is a guest oriented business serving an international community.
The energy, enthusiasm and efforts of wwoofers (Willing Workers on Organic Farms) and other volunteers, is an essential component of Mana and is welcomed by the small staff team who direct their work. We prefer longer term wwoofers (at least one month) as there is much to learn in our different areas (house-keeping, kitchen, gardens), and we need to train you to work to the standards we maintain. Mana is especially interested in workers who would like to extend their stay beyond  a month, and train to take more responsibilty. If you wish to consider a more intense and longer work/learn experience, then please indicate in a mail attached to your application.
Job Type: Work Exchange/ Volunteer
Location: New Zealand
Cost To Volunteer: Accommodation & food provided in exchange for labor. No fees involved.
Season: Year Round
Learn More/ Apply At: Mana Retreat Center
It is no exaggeration to say that Aride is one of the finest tropical island nature reserves in the world. For the right volunteer candidate this is an exceptional opportunity, possibly the experience of a lifetime and tremendously rewarding. However, please be aware it is no picnic. Living conditions are basic, the work can be demanding and the climate can be a drain on those unaccustomed to the tropics. It is not for the faint hearted. However, for those with the right aptitude and interests working as an Aride volunteer is an exceptional opportunity. We welcome young graduates who wish to pursue a career in conservation, individuals with a conservation interest. Volunteers should possess a degree in a biological science and/or useful practical skills or IT skills.
The working day usually starts with a meeting at 7:00 am, during which the tasks and schedule for the day are discussed. A typical day might include monitoring activities, launching the boat, raking, removing invasive plants, data entry, tourists (especially in the NW monsoon), or maintenance activities. The working day ends at 5:00 pm, and includes a two hour lunch break from 12:00 to 2:00 pm. Usually there are snack/tea breaks in the morning and afternoon as well, but the exact schedule depends on tasks that need to be done.
Volunteers assist with all aspects of the island's work including scientific monitoring and research, maintenance of the paths, buildings and other infrastructure, launching and landing boats, patrolling the island and leading tours for visiting tourists.
Job Type: Volunteer Conservation
Location: Seychelles
Cost To Volunteer: Cost of flights and food. Accommodation provided. £375 stipend toward cost of flight to Seychelles.
Season: Summer Fall Winter Spring
Learn More/ Apply At: Aride Island nature Reserve